14 October 2023 – kidzooona AEON Taman Maluri, together with Taska Mama Illa organized a visit and also birthday celebration for kindergarten students at Balai Bomba Bandar Tun Razak. The event was attended by students, teachers, kidzooona staff and also firemen of Balai Bomba Tun Razak.
The event began with a speech by the firemen of Balai Bomba Tun Razak on the importance of fire safety and safety training when faced with a fire incident.
After the speech, the students were then treated with a birthday party celebration and also dance activities with kidzooona official mascot, Lala-chan. The children, along with the teachers, had fun dancing together. kidzooona Taman Maluri also held a balloon giveaway event for the kindergarten students.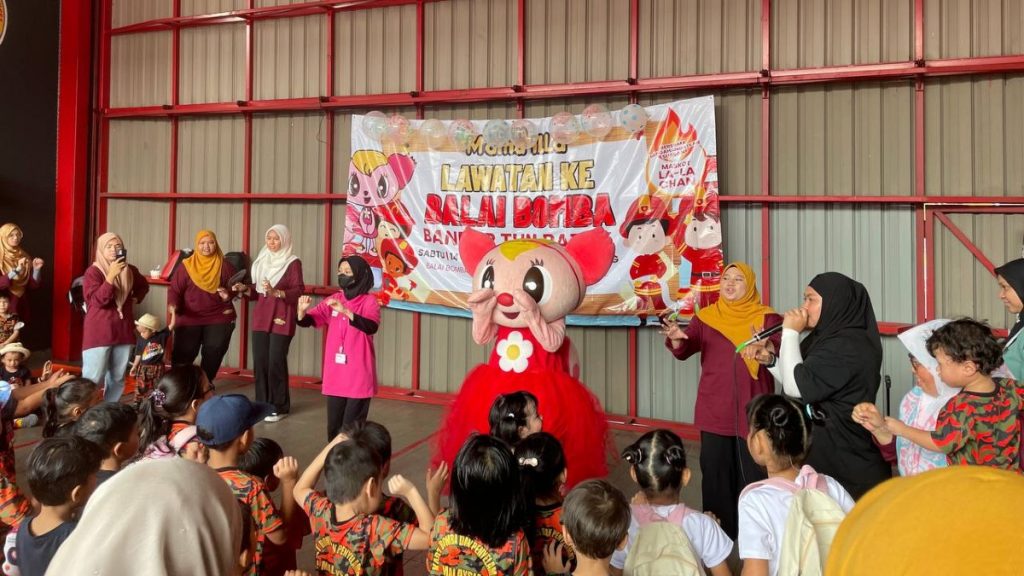 The students and the teachers were given an opportunity to ride along with the firemen in the firetruck. They were also treated with a water splash fun activity via the firetruck's hose system. Free coupons from kidzooona and special gifts from Balai Bomba Bandar Tun Razak were given out to all children attendees.
The event was a great success and the students thoroughly enjoyed themselves. It was a great opportunity for the students to learn about fire safety and have fun at the same time. Lala-chan's appearance had also made the event lively and memorable for the teachers and students.