Selangor, Malaysia – On the 21st August 2023, kidzooona Malaysia together with NU Empire and IDEAS Autism Center celebrated an event named "A Playful Day with Autism Kids' ' This event was joined by AEON Fantasy official mascot, Lala.
For this event, a total.of 15 students from IDEAS Autism Center, together with the teacher attended this special event to celebrate them.
Furthermore, Dr. Jezamine Lim Iskandar, a leading researcher in stem cells and Suki Low, a renowned Malaysian singer also came to the event and gave inspiring speeches.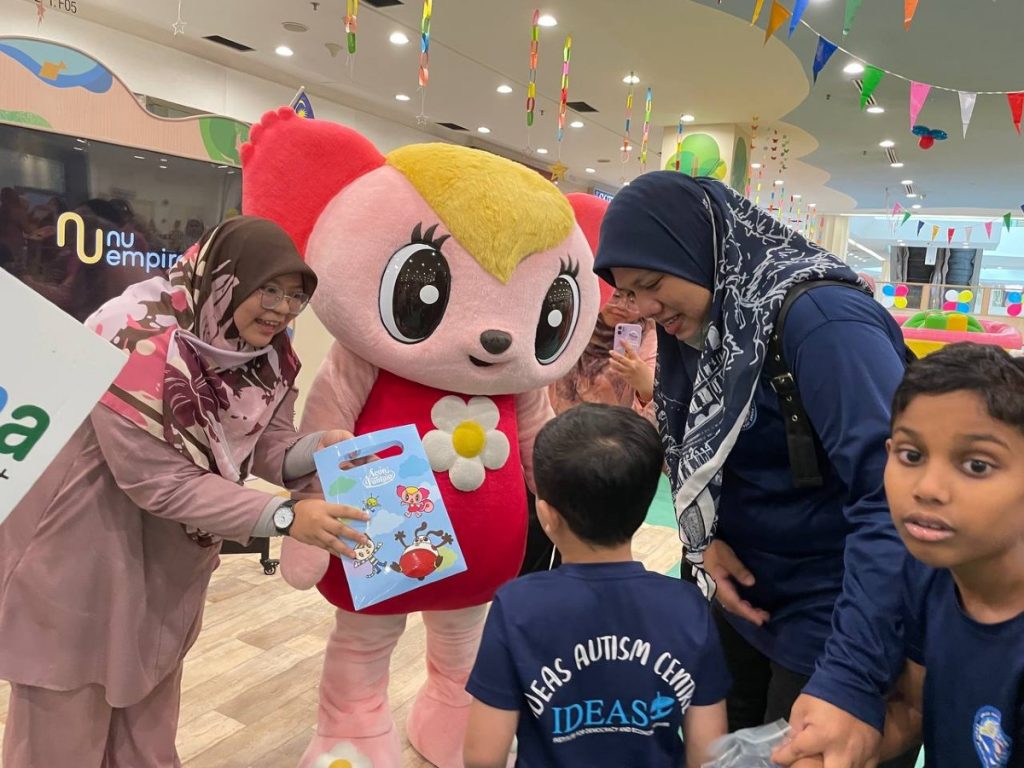 After the speech, children from IDEAS Autism Center participated in various activities from kidzooona such as flash mob dance with Lala, kidzooona's official mascot, Vegetable Print Art and crafting Popsicle Stick Shape. Our special guests, Dr. Jezamine Lim Iskandar and Suki Low also joined the children for the fun activities.
After the activities, kidzooona Malaysia gave souvenirs and gifts for the children and the teachers of IDEAS Autism Center. This event brought smiles and laughter to the children as many fun activities were had.