Tebrau, Johor – FANPEKKA, a fun theme park for on children, celebrated its 7th anniversary with a special event on 27th October, 2023 in FANPEKKA.
A total of 32 children from Jabatan Kemajuan Orang Asli, 30 children from Genius Aulad, and 6 children from AEON Mall were given free entry to the theme park and enjoyed a variety of activities, including a balloon drop, cake cutting, and a dance ceremony.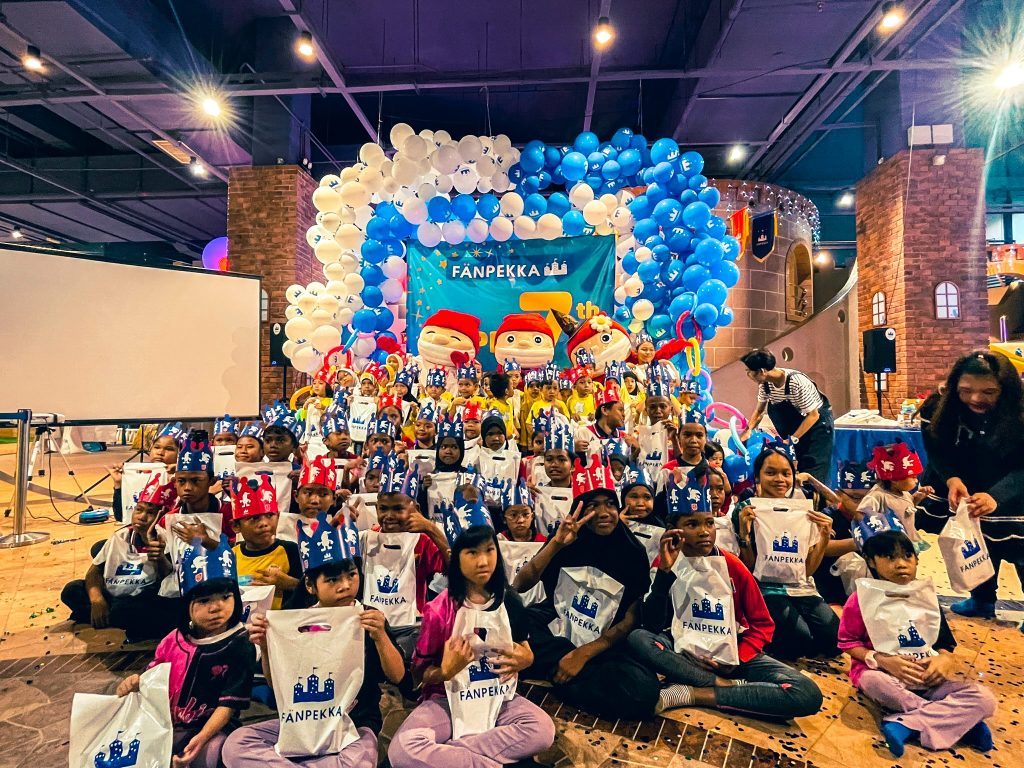 "We wanted to do something special to celebrate FANPEKKA's 7th anniversary, and we thought there would be no better way than to celebrate it with the local community," said Justin Chee, AEON Fantasy Marketing Manager. "We hope that the children had a wonderful time at FANPEKKA and cherish the memories here at our magical theme park"
The children were all smiles as they enjoyed the toys and activities at FANPEKKA. They were especially excited about the balloon drop, where they were showered with hundreds of colorful balloons with gifts inside.
The children also played educational games at Tonttu's Toy Corner where the educational toys and games were handled by a trained specialist called Toy Master.
The children had so much fun at FANPEKKA's 7th Anniversary Celebration, and the event was a great success and the children and parents thoroughly enjoyed themselves.